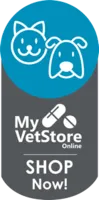 Welcome to AllStar Animal Clinic
Give us a call! 504-483-2224
Dr. Treyton Diggs is a licensed veterinarian with a beautiful new small animal practice. At AllStar Animal Clinic, we practice progressive medicine, going above and beyond standard basic care. In addition to annual check-ups and regular vaccines, we provide in-house diagnostics, dental care, reproductive medicine, and have partnered with both a licensed ophthalmologist (Dr. Kenneth E. Pierce) and cardiologist (Dr. Keith Strickland) so that your pets will be cared for only by premier specialists. We also offer limited boarding!
At AllStar Animal Clinic, every pet's a winner - and treated as such!
We're located on the corner of South Carrollton Avenue and Cleveland Street, which is one above Canal Street. There's a client parking lot located behind the building on Cleveland Street.
Dr. Treyton Diggs
AllStar Animal Clinic | 504-483-2224
4701 S. Carrollton Ave
New Orleans, LA 70119