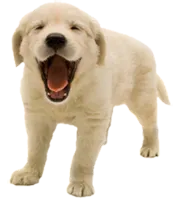 AllStar Animal Clinic is all that you should expect from the facility treating your pet: friendly, familiar, clean and efficient. We have a comfortable waiting room to accommodate walk-ins (though appointments are preferred), an extremely outgoing staff, and state of the art facilities that are constantly being improved upon in order to stay up-to-date.
Your pet should receive an annual check-up. Dr. Diggs will look the pet over extensively, which, as explained in some of the articles we provide online, is an important measure for catching conditions early on, as well as preventing others from ever forming.

When you come to us for the first time, it helps to bring copies of your pet's previous medical history, which we can scan and add to his or her records. It's a good idea to keep a journal to help you keep tabs on your pet, including any behavioral changes - you should always call if you notice any big shifts in your pet's routine or demeanor.

On the rare occasion Dr. Diggs comes across something he cannot treat independently, he calls upon his extensive network of certified specialists, which ensures that we'll be able to help you care for your pet under just about any circumstances.